Christine Mazurk-Fera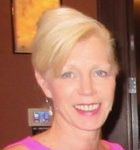 Christine has a medical Nursing background having spent 9 years in trauma / intensive care units in the renowned Sunnybrook Health Sciences Centre in Toronto before transferring to the private sector with a focus on Medical Devices.
Most recently Christine was the Director, Clinical Quality Assurance with Mohawk Medbuy Corporation and previously spent almost 20 years with Teleflex, a global provider of Medical Technologies, in various Directorship roles including Global Marketing and Corporate Accounts.
Christine brings over two decades of leadership experience in the medical sector focused on strategic leadership, product development, marketing clinical quality excellence and improving patient outcome.
Christine is currently also on the Medical Advisory Board at Element Nutritional Sciences.